Facade decor
Details that are repeated inside and outside the home reinforce the continuity of the interior and exterior design of the home. Facade decor is one of the most important elements of housing construction, therefore, in the manufacture of our products, only environmentally friendly high-quality foam plastic (EPS 200, EPS 150) and special plaster are used. We hope that a wide range of expanded polystyrene will help you realize both individual and time-tested facade decor ideas.
---
Cornices
Cornices are design elements that fulfill the aesthetic function of a building and are usually installed on the roof of a building, between its floors or window sills. The main function of these parts is aesthetic, so they can be of different shapes and patterns.
The polystyrene cornices we offer are convenient because they are suitable for various facade style solutions – they can be installed in both modern and classic buildings. Eaves can also be attached to flat or pitched roofs. Facade decor cornices are easily adaptable to a wide variety of architectural solutions.
---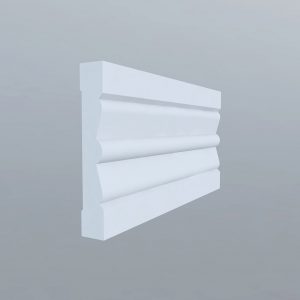 Edging
The facade of the building performs a representative function, therefore one of the most popular elements of the building's external decor is edging. These details are mainly used as: a distinctive profile between floors; elements of the external decoration of the building (installed around windows, doors or gates).
Correctly selected edging can give a home an exceptional beauty and luxury. Moreover, our products are made only of high quality polystyrene and are easy to install, making installation easy; you can easily combine items with each other.
---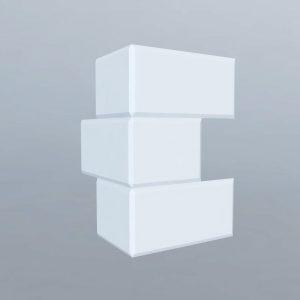 Rustic
Rustic facades are facade decorative panels that imitate large block or brick masonry. They differ from other elements of the facade decor in that they fit over the entire masonry, the area of ​​the basement, or cover the corners of the building.
These facade decorative panels are designed to give the building a special aesthetics and luxury. We produce rustic-style elements only from high quality and durable raw materials, so they are durable, and thanks to their simple modern design, they are extremely easy to install and embody any emerging idea of ​​facade decor.
---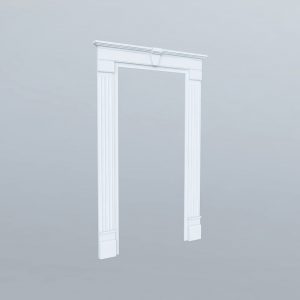 Consoles
Decorative console – imitation of cornices, window sill profiles and other load-bearing elements. These decor parts are easy to install, durable and resistant to environmental influences. They are sold in a variety of sizes, are comfortable and designed for a lightweight exterior design.
The consoles we sell are of high quality and convenience, so they can be easily adapted to the individual needs of each customer.
---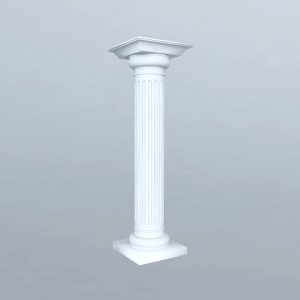 Columns
Decorative columns serve an aesthetic function and are intended to decorate a classic facade. All decorative details are primed and completely ready for installation – the customer does not need additional work.
Decorative columns are also popular with buyers because they are extremely realistic – a vertical cylindrical column has a base (attached to the bottom), a capital (attached to the top), and other matching trims.
You can contact us and we will help you combine the products for sale and find the classic façade solution that best suits your decor needs.
---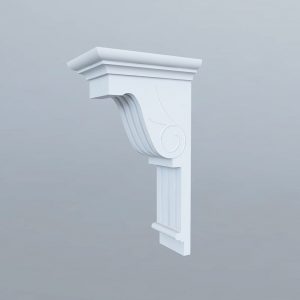 Pilasters
Pilasters are a solid detail of wall decoration, which makes the interior of the building sophisticated and aristocratic. It can be of different shapes (rectangular or semicircular), usually attached to the main entrance to the building. Classic pilasters' capitals can be ornamented or have intricate, more modern designs.
Sometimes pilasters resemble a pillar "protruding" from the wall, because the main purpose of these decorative elements is to decorate windows, the facade and other parts of the building. Decorative pilasters come in standard shapes and designs, but can be easily combined with other styles. Like other products in our range, pilasters are easy to install – ready to use, primed, so they do not require additional customer effors.