UAB "Prustitas" has a wide network of partners since 2002. We work with reliable and trustworthy suppliers.

For over 30 years, CROMA® has been studying, developing and manufacturing computer-controlled hot wire cutting systems. These machines make it possible to cut practically all the Thermo-fusible foams, but also plastic materials of small thickness. Over the years, we have built the internal components of these systems. Our philosophy is to supply not only machines, but also complete means corresponding to the needs of our customers, either by a very wide range, by special machines on specifications or by our experience.
Pioneers in the polyurethane industry
The polyurethane sector has seen some difficult times on the Polish market. The experience gained over the nearly 35 years of our activities, during periods when the political landscape was transformed and economic trends changed, has taught us how to build our business future. When the polyurethane sector was at its larval stage, Polychem Systems Sp. z o.o. was developing the production technologies which would become the foundation of our success in the years to come.

Our offices and factories are in more than 80 countries.
We have gained global recognition for high quality products in the construction industry, which has given us the foundation to start out in the plastics industry as a Knauf Industries company.
We supply foam products including foam polystyrene (EPS), polypropylene foam (EPP) and thermoplastic injection molded components.
Knauf Industries is a company that has been operating in the market for more than thirty years. This period allowed us to gain experience in the production of plastics and gain the trust of customers.
The highest quality of our products and our idea of providing added value in the form of ready-made services that facilitate logistics, design and production processes have also gained the support of customers in the Polish market.
Necuron® – board, block and custom-cast material for modeling, tooling, patterns, fixtures and jigs
"SOLID SOLUTIONS"– this philosophy is the essence of all our NECURON® products. It is a promise to our customers and simultaneously also reflects our dedication, motivation and identification. Our customers can be sure that the commitment of the whole NECUMER Team is behind every NECURON® product and customer order.
Our Strengths
▪  Independent family owned company with secured successorship
▪  Worldwide presence through reliable and competent partners
▪  Concentration on core competence
▪  High level of service through long standing experienced employees
▪  Constant high quality standards
▪  In-house development and production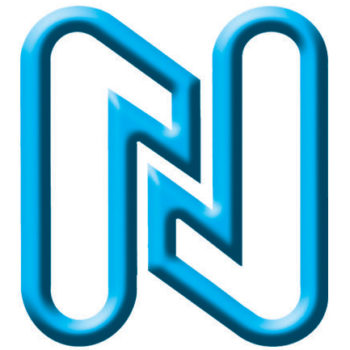 Experience
Baltic Bullet Liner dates back to 2007, when polyurethane technology and its advantages came to Latvia. Baltic Bullet Liner SIA has been operating as a company since 2013. Over the years, the owners and employees of the company have mastered the technology of polyurethane coating. Maintaining a constant professional composition of the company, we can provide the highest quality polyurethane coating on any surface, object and objects.
Security
The high quality of service is related to the quality of raw materials for Bullet Liner products. Testing and certification is performed regularly, and Bullet Liner products and technology comply with EU directives and various ISO standards: TUV DIN EN 71-3: 2019, EN ISO 9227: 2017, EN ISO 16773-2: 2016, EN ISO 2812-1 : 2008, EN ISO 4624: 2016, EN ISO 9227: 2017, EN ISO 4628-1: 2016, EN ISO 12944-2: 2018, TUV DIN EN 71-3: 2019, NSF / ANSI 61 and more.
Company history
Initially, Baltic Bullet Liner focused more on protective coatings for commercial vehicles, car bodies and pickups. Over the years, we have significantly expanded our offering with a wide range of polyurethane coating technologies. We currently offer polyurethane coatings not only for vehicles, but also for construction and environmental facilities, manufacturing, advertising, military use, and more.